ABOUT US
CHATTERLEYS WAS FORMED IN 1989 BY SIMON BRANDON
ABOUT US
CHATTERLEYS WAS FORMED IN 1989 BY SIMON BRANDON
As principal of Chatterleys, Simon Brandon and his team have worked to create gardens and landscapes in Sydney, the Central Coast, the Blue Mountains and the Southern Highlands.
As artisans, we take great pride in our ability to translate our clients wishes into a finely-honed reality.
We accomplish this via personal service, design focus and having a vision and passion for landscape creation.
Our philosophy is simple;
As consultants we listen.
As designers we respond.
As builders we execute.
As gardeners we nurture.
SIMON BRANDON
Simon was educated at North Sydney Boys High School and The Ryde School of Horticulture where he studied for the Associate Diploma of Applied Science in Landscape. After study tours of The United States and Great Britain, Simon established Chatterleys Landscapes in 1989.
Simon has enjoyed a career in the industry that has provided much variety and interaction with people and their gardens. He has been involved in all aspects of the industry from design t0 construction of over 200 gardens.
Between 2008 and 2013 Simon was the superintendent and head gardener at Hopewood Country House. Chatterleys were responsible for the re development and renovation of the historic 12 acre garden. In this role, Simon conducted public seminars about the garden and led garden tours at open garden events.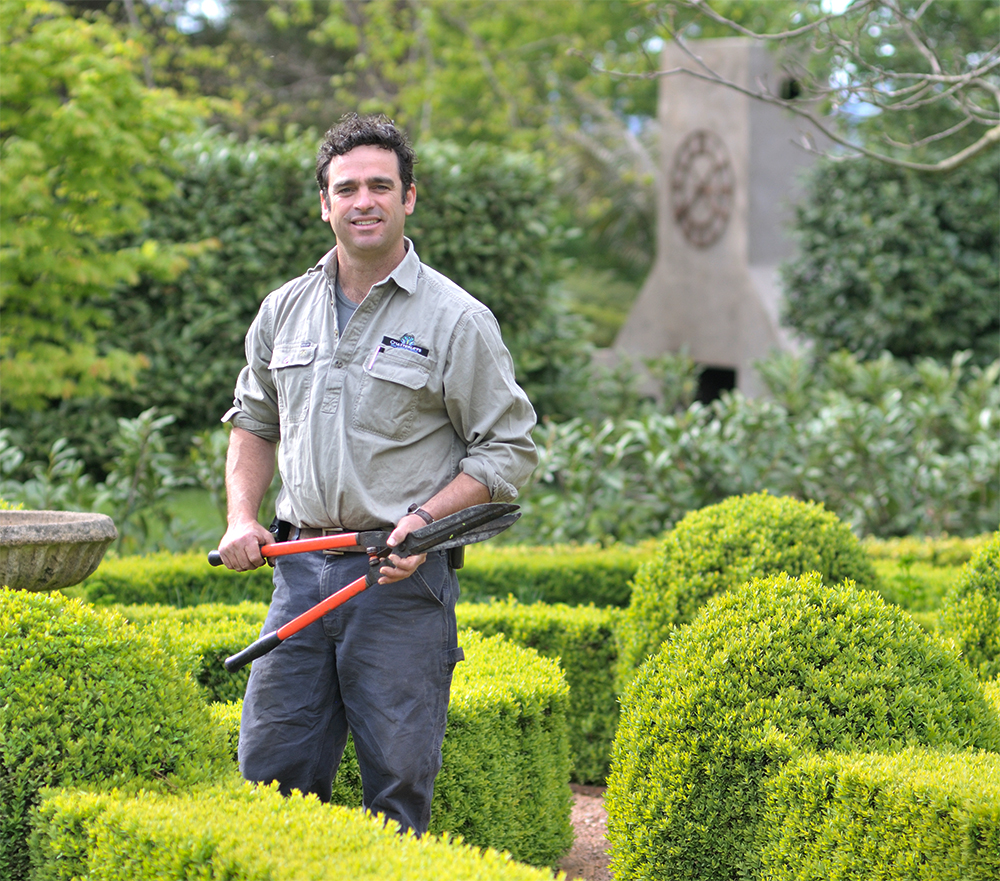 OUR PROCESS
Initial Site Meeting and Consultation
Your consultation service is a chance to meet Simon and discuss your ideas and desires. Simon has over thirty years experience in Landscaping and Horticulture, and brings a wealth of knowledge to your meeting. Whether you require advice on garden renovation, construction, landscaping a new addition, horticultural issues, or require a maintenance plan, Simon will be able to advise you.
The fee for this service is $150 plus gst within the Southern Highlands, and $250 plus gst for Sydney consults.
Following the meeting, if required, we will respond by either providing to you either;
A proposal, re iterating the discussion at the consultation, and outlining a fee for further design services, or
A quotation to carry out specific work.
Design phase. Typically this is in three broad stages;
• Site survey and project analysis
• Conceptual planning and canvassing of ideas and options
• Detailed design and specification
A detailed design allows thorough and accurate planning. The process enables the implementation to run in a timely and cost effective manner.
Proposal to carry out the works as designed. We have the skills and experience to carry out and manage all aspects of your project, including
• Bulk earthworks and excavation
• Liason with underground service providers. Eg Infrastructure installation such as power,lighting, stormwater, irrigation, domestic services. It is our experience that saves you time and money.
• Hard Landscape Construction- Walls, paving, steps, decks, pergolas, screens, gates, fences, edges, driveways, sheds and garages
• Horticultural Services- soil preparation, mulching, planting, turfing, lawn renovation, pruning, hedging, fertilising, weed management, soil testing, mowing, tree and shrub transplanting.